the innocents, london, 1978
Something About The Innocents; Notes by Marguerite Van Cook
The band began when Sarah Hall approached me in the Vortex and asked if I wanted to start a band with her. She had been in the Flowers of Romance and was a very cool girl and so I agreed because I had been trying to start a band too. Sarah and I began writing songs and she borrowed a bass from Paul Simonon. It was the one with the notes painted on the neck and the picture of Patti Smith on it and the body was painted with a Jackson Pollack finish. I was also friends with Greg Van Cook, who was in the process of breaking away from Wayne, now Jayne County. Greg was an original member of the Backstreet Boys of Max's Kansas City NY fame and later The Electric Chairs. He co-authored "Fuck Off" with Jayne. He was close friends with Henri Padovani and taught him the Electric Chairs songs so that Henri could leave The Police with whom he played guitar and join the Electric Chairs. They both played in The Electric Chairs for a while. Then Greg made it possible for Eliot Michaels to come and take over from him.
When I first met Greg, he was staying with Stuart Copeland and Henri in North London. Around then, Greg lost his guitar at a gig and I borrowed a flying Vee for him to play with Jayne from Robert Crash of The Maniacs, who lived upstairs in the squat at Highbury Hill. I too was soon to live there. It was the beginning of a strong connection between Greg and I, so that when he left The Electric Chairs it seemed to make sense that he would play with me and Sarah. Another roommate at Highbury Hill Squat, Fiona Barry, said she could play the piano and we invited her to join us. We were rehearsing in the house every day and at that time we had five songs. We did them all twice on stage in the best punk way. One weekend we heard a good drummer across the fields at Highbury Hill playing an outdoors gig and went to see who it was, when it turned out to be a female drummer, Susie Hogarth, we really wanted to get her in the band. She was committed to The Resisters and put them first, which was only fair and we had to use other drummers when she couldn't make it due to prior engagements, or work conflicts.
Around this time, Greg, Fiona and I went to a party for Donovan McKitty and met two brothers, Lenny and Barry, who offered to manage us. They were great; they took us to the West End and bought us all equipment. Then, they found us a rehearsal space, where we sometimes went to rehearse already, which as it turned out belonged to Stevie Marriott (that's another story). The Clash were rehearsing downstairs and when they came up to look in on us, they told us they were going on tour on Tuesday. Sarah asked if we could come with our band and they said okay, but they'd have to check with Caroline (Coon), but in principal that is was alright as far as they were concerned. Later, someone called Sarah and said we were on, but they could only give us fifty pounds a night. Lovely Michael Dempsey, The Adverts manager, offered another fifty pounds a night to help us out, but we didn't need to take him up on that because Lenny and Barry stepped up and we were set to go, maybe four days later.
The tour was set with us, The Innocents, The Slits and The Clash. We did thirty-one gigs in a row with one day off, finishing up in London opening for Souxsie and the Banshees and playing the Sid Vicious Benefit Gig, both at the Lyceum. A second Sid benefit was added on January 3rd 1979, because the earlier gig was sold out. There were more women on stage for that tour than men, which I believe is a first. Ari Up even played drums with us on one occasion. Watching The Clash and the Slits every night was a privilege. After the tour, Sarah Hall decided to quit the band. No fuss, she just stopped. The band was joined by Jo Hurst and we played all over London, at the Hope and Anchor, Dingwalls, Marquee; all the usual spots.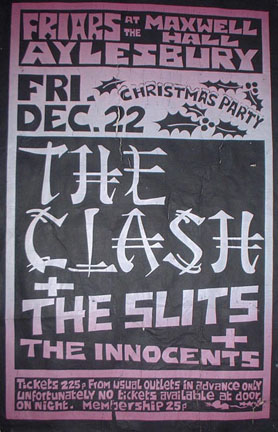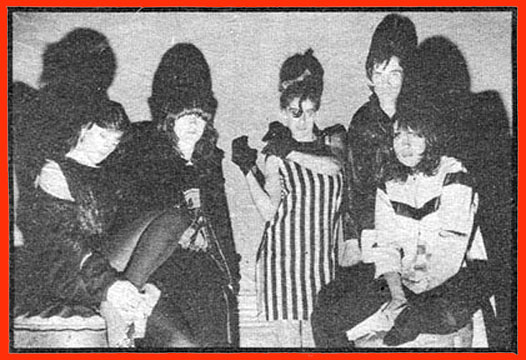 left: poster from clash tour, 1979. "london's premiere unsigned band," photo from melody maker, 1978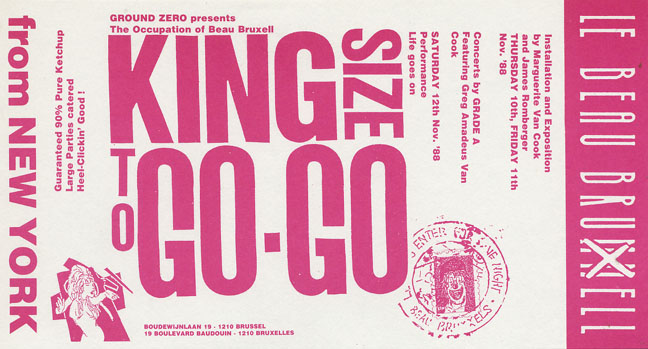 grade a at beau bruxelles, 1988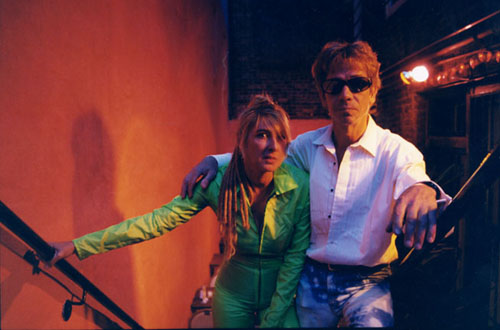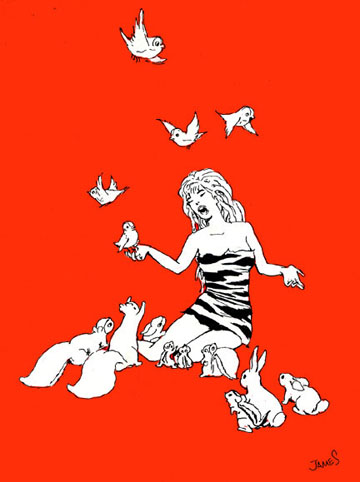 marguerite and greg van cook, 2000 photo: john nikolai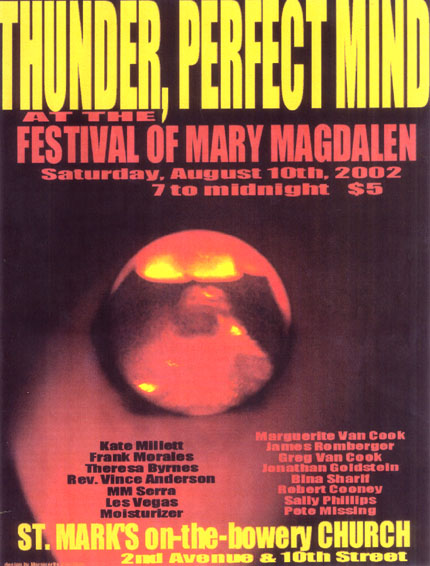 coming soon: unreleased tracks from the innocents and grade a
&nbsp